The best of PETA's Vegan Food Awards 2017
By BEL JACOBS
As more evidence emerges of the environmental toll of meat production and the tragic lives and deaths of its animals, a growing number of people are turning to plant-based diets. The market is responding, exploring exciting new ranges of like-minded products. Earlier this year, the PETA Vegan Food Awards 2017 picked the very best. Thinking of giving up meat? Start here.
Oatly Oat Drink Barista Edition
It's fully foamable, so perfect for a frothy latte but equally delicious in tea, on cereal, or just straight out of the carton.
Veggie Kitchen Meat Free Meatballs
Veggie Kitchen produces a line of vegan meats exclusively for Farmfoods, which has over 300 stores across the UK.
Mouse's Favourite Camembert Style
Mouse's Favourite specialises in artisanal, handmade cheese, and the Camembert Style is sensational.
BEST DAIRY-FREE ICE CREAM
Ben & Jerry's Peanut Butter & Cookies Non-Dairy Ice Cream
The long-awaited UK launch of Ben & Jerry's vegan flavours didn't disappoint, and this one is our favourite
Beefeater Vegan Burger With BBQ Soya
This is one "meaty" meal. The satisfying burger is topped with soya "pulled pork", covered with BBQ sauce, and sandwiched inside a brioche-style bun.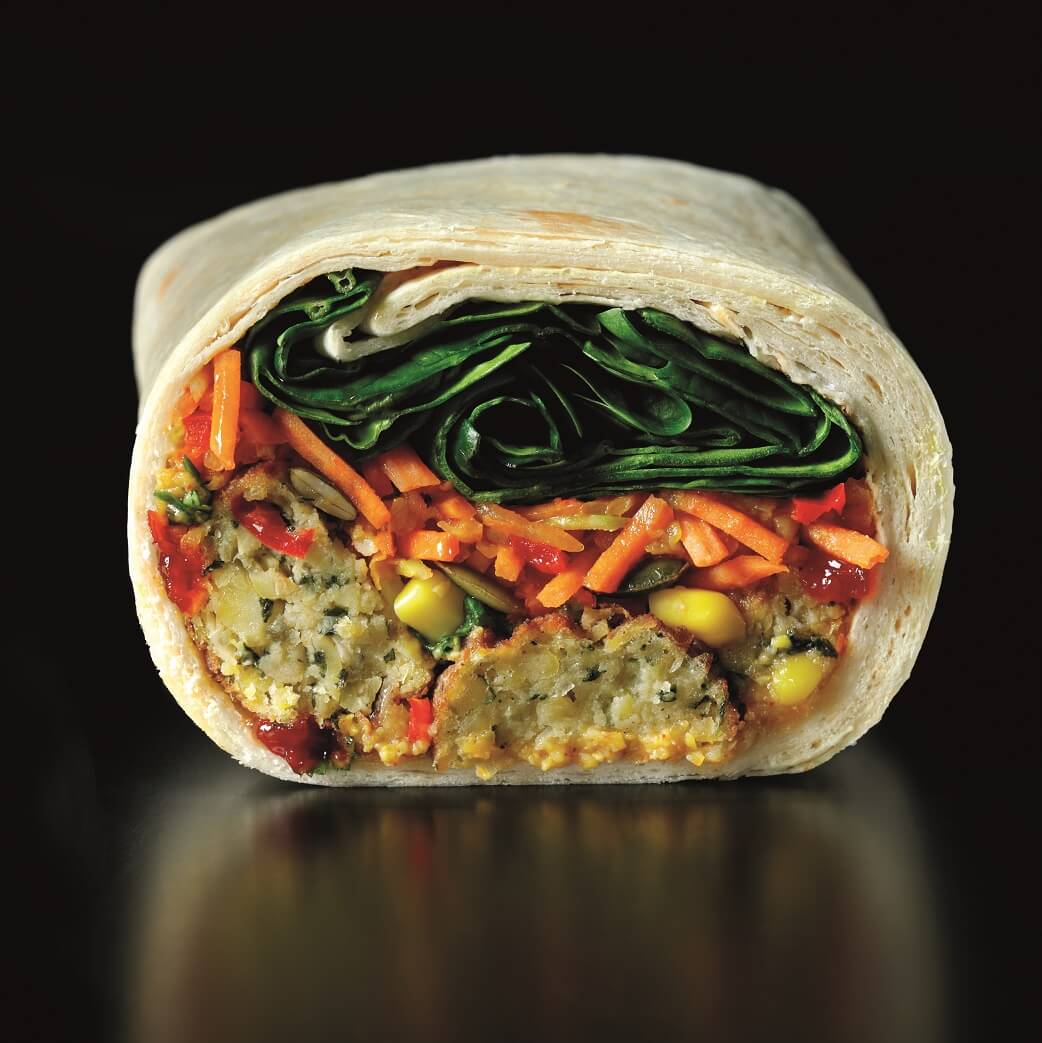 Starbucks Kale, Jalapeño, and Slaw Wrap
Coffee giant Starbucks has come up with a tasty vegan lunch option – this tortilla wrap filled with crushed corn, kale, and jalapeño bites mixed with a raw slaw, spinach, and a hot chilli jam.
Sweet Freedom Choc Pot Chocolate Spread
This magical dairy-free chocolate pot has 75 per cent less fat and half the calories of Nutella.
Sainsbury's Deliciously Freefrom Macaroni Cheese
Cheesy, creamy pasta that's ready in an instant – we're loving this microwavable comfort-food option from Sainsbury's
Wagamama Yasai Samla Curry
Fresh and flavourful, the Yasai Samla Curry from Wagamama takes the curry crown.
Rubys of London
Ruby's famous stall at Greenwich market serves the most beautiful and tasty vegan donuts, cupcakes, and cakes, including gluten- and sugar-free options.
Pollen Street Social Vegan Tasting Menu
Chef Jason Atherton's Michelin-starred London restaurant offers diners a luxurious eight-course vegan menu made from fresh seasonal ingredients.
BEST INNOVATIVE VEGAN PRODUCT
Sgaia Vegan Poached Egg
Sgaia has proved itself the master of vegan meat and cheese and has now created surprisingly realistic vegan poached eggs.
Allplants
This 100 per cent plant-based meal service delivers delicious handmade meals from its kitchen to your freezer.
This is an extract of an article published HERE at peta.org.uk